Community Partner Spotlight: LGBT Asylum Project
Okan Sengun from LGBT Asylum Project
Okan Sengun leads the LGBT Asylum Project, which SF Pride's board chose as a Community Grand Marshal in 2020. (Traditionally, only one organization gets that honor; the other recipients are individuals.) We spoke with him about the work his organization does with marginalized communities, what effects the Biden administration's proposed immigration legislation will have, and his new YouTube channel.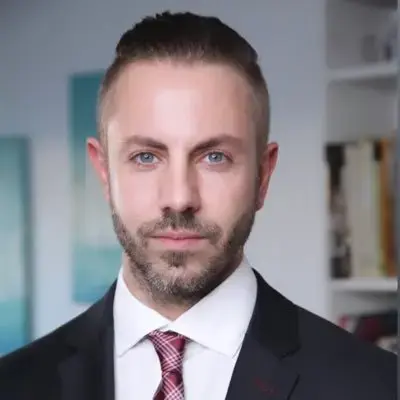 What does 2021 look like for you?
It's a big unknown right now for us, but we would like to continue providing pro bono services to our clients. Before the pandemic, we were actually offering services pro bono and "low bono" (on a sliding scale). But once the pandemic started, our Board immediately decided to offer just pro bono services, so that people can actually spend the money they have for shelter or food or other stuff, not immigration services.
In 2020, we were able to serve 334 LGBTQ+ immigrants — which is a great number, almost doubled this number from 2019. We're extremely proud of it. Not all of them are our clients — in other words, we aren't necessarily representing them in court — but we provide legal services. Right now, we have 118 active cases. In 2021 we hope to serve maybe 500 people, which is going to be a milestone for us.
We're expanding our services, in addition to asylum. We will start assisting DACA recipients as part of our big goal of becoming the city's go-to LGBTQ+ immigration organization, helping with renewals and initial applications as well. We want to be the beacon of hope for LGBTQ+ immigrants, with the new laws proposed.
What does the Biden administration's immigration policy mean for you?
The US Citizenship Act of 2021 is a monumental act of legislation coming up, including a pathway to citizenship for 11 million undocumented immigrants and immediate green cards for DACA recipients. I've been advocating and wishing for an end to the one-year deadline to apply for asylum, and the new act is eliminating that — which is really important for LGBTQ+ people. For example, I had missed my own deadline, so I didn't know I could apply for asylum as a gay person after three years, and I was a lawyer and there was Google back then!
People don't always feel comfortable disclosing their sexual orientation to to U.S. government.
Something you've been hiding for such a long time from your own government, family, or community — it doesn't always work like that. A lot of LGBTQ+ people miss their deadline, so eliminating this bar to apply will change the lives of LGBTQ+ immigrants. What we see in many of our clients, they realize their true selves or true gender sometimes after they spend some time in the U.S. Coming out is a process. Sometimes, it doesn't take less than one year, sometimes two or three, and then when they finally come out they miss their deadline.
Are you noticing a shift in patterns of people applying for asylum?
As an immigration lawyer, I know there are a lot of grounds for asylum: religious, cultural-based. People do come to San Francisco still for those reasons, and being LGBTQ+ is one of the big ones. Sometimes, we have multiple grounds for a case. They could be LGBTQ+ and have grounds based on their religious (or nonreligious) views.
Tell us about your new project, Okan Media.
My passion is to help others with hope or information or sharing what I have experienced as a lawyer or as a gay immigrant. When the LGBT Asylum Project opened our office in the heart of the Castro, my favorite thing to do was to answer questions from people who would just walk upstairs — and we cannot do this anymore. So on our YouTube channel, I will be uploading videos highlighting LGBTQ+ issues from all around the world, interviews with successful immigrants in the U.S., and the work of other nonprofits worldwide.
We're in touch with some wonderful organizations in the Middle East that do a great job of helping LGBTQ+ people. They're underground, but we will be highlighting their life-saving work and many more, the issues that inspire me and the injustices that offend me. Hopefully, we'll get a chance to inspire — and there will be some controversial topics. We will discuss those and which governments are oppressing LGBTQ+ people.