2023 Parade Contingent Awards
Every year, a diverse panel of judges gives out award ribbons to deserving contingents as they march along the Parade route. In 2023, ribbons were given out in the following categories to the listed contingents:
Most Fabulous Contingents
Awarded to those contingents with great emotional content, message, or outstanding presentation.
AIDS Life/Cycle
Chinese Rainbow Network
Openhouse SF
Planned Parenthood – Northern California
Speaker Emerita Nancy Pelosi
Most Outrageous Contingents
Awarded to contingents whose presentation is unexpected, over-the-top, brilliant, and/or unique.
Drag Story Hour – Bay Area Chapter
Laura Lala-Chavez (with LYRIC)
Imperial Council of San Francisco
Honey Mahogany(with the Sisters of Perpetual Indulgence)
San Francisco Grand Ducal Court
Absolutely Fabulous Marching Contingents
Awarded to outstanding contingents with two or more people marching.
Cathedral School for Boys
Cheer SF
Farmhouse Kitchen
Consulate of Thailand San Francisco
Free Mom Hugs
San Francisco Public Libraries
Absolutely Fabulous Musical Contingents
Awarded to outstanding contingents with live music, a chorus, or feature music as an important element.
Mission Cultural Center for Latino Arts
Sambaxe – Youth Art Center
RAHA International
San Francisco Community Health Center
San Francisco Lesbian/Gay Freedom Band
Absolutely Fabulous Themed Contingents
Awarded to those contingents that best incorporated our theme: "Looking Back and Moving Forward".
Bay Area American Indian Two-Spirit (BAAITS)
Mayor London Breed
Breonna McCree
San Francisco LGBT Center
Senator Scott Wiener
Absolutely Fabulous Sponsor Contingent
Awarded by the judges at SF Pride's Gratitude Party, details forthcoming.
Best Overall Parade Contingent
Given to the best of the best, as determined by public poll.
Candidates:
Berkeley Lab
Consulate General of Mexico
Dr. Nasser Mohamed (with Alwan Foundation)
NorCal Furries
Soul of Pride
Panel of Pride Judges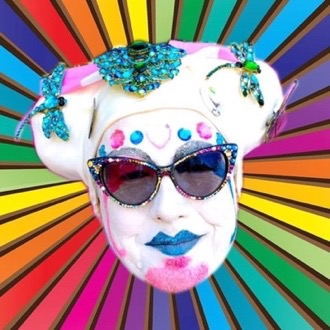 Celebrating this year's theme Looking Back and Moving Forward, the Sisters of Perpetual Indulgence are honored to convene a Panel of Pride Judges who embody our community history and our future. In their lives, work, art, and ministry, these judges demonstrate the importance of showing up for each other in times of crisis, the power of living authentically, and the potential for joyful transformation we bring into the world. We thank them for giving so generously of themselves every day, but most especially on Pride Sunday, when they will witness every person in the parade, share their joy, and celebrate the energy of our community's proud legacies and powerful futures!
Happy Pride Everyone!
Sr. Merry Peter, SPI
---
Sr. Merry Peter, SPI (she/her/they/them) found her vocation as a nun through the Radical Faeries in 1987, taking her first vows around a faerie gathering campfire from one of the Founders of the Sisters of Perpetual Indulgence, Sister Missionary P. Delight. Merry Peter (or "MP" For short) served as a missionary in Toronto before moving to San Francisco in 1999. Her life-long activism focuses on HIV-AIDS, queer youth, civil rights, and social justice. As a divinity student, she co-founded the first LGBT Student Union at the University of Toronto and led a successful national campaign against conversion therapy in Canada. Her efforts include partnerships to provide street-level health services to sex workers, transgender and gender non-conforming inclusion, legal aid for LGBTQIA2S+ refugees, and resistance to police violence. She is a poet, writer, and former sex-worker. As an ordained minister, she joined the fight for equal marriage in San Francisco in 2004 and regularly performs wedding and other life affirming ceremonies. She lives on the coast with her husband of 23 years. Check-out the Sisters of Perpetual Indulgence on the Web and connect with Sr. Merry Peter on Instagram and Facebook.

Donna Persona (she/her) is a transgender rights activist and fine art artist, who focuses in photography, painting, and mixed media. Personna was friends with The Cockettes and played a part in Elevator Girls in Bondage. Personna co-wrote a play about the Compton Cafeteria riot, one of the first recorded LGBT-related riots in United States history, and marking the beginning of transgender activism in San Francisco. Personna was born in San Jose, California, and moved to San Francisco at age 19. Personna has served on the boards of the Trans March and Transgender Day of Remembrance. In 2018, she raised San Francisco's first Transgender flag at San Francisco City Hall with Mayor London Breed. In 2019, she was a Grand Marshal of the San Francisco Pride Parade.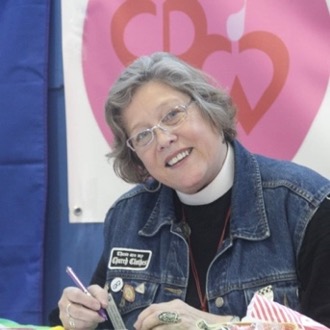 Rev. Mother Diana Jacoba Wheeler, TSSF/cdw (she/her) is a fifth generation San Franciscan, the daughter of a ukulele historian and the great granddaughter of local bootleggers. She was ordained a vocational deacon in the Episcopal Diocese of California in 2003, and her ministry focuses especially on the LGBTQIA2S+ community. She served as part of the San Francisco Night Ministry, providing pastoral care to the housing-insecure, serving as a Labyrinth facilitator, and consulting for congregations on children's ministry and ministry with the LGBTQIA2S+ community. Diana is a Member of the Third Order of the Society of St Francis and a founder at the Companions of Dorothy the Worker, an ecumenical community that strives to make God's love felt in the queer community. Diana is the author of In the Middle of the Night, the Story of San Francisco Night Ministry for Young Readers. She is an early childhood educator, a professional clown, and honored as a Saint by the Sisters of Perpetual Indulgence, and is a member of the Ducal and Imperial Councils of San Francisco. She is a tireless advocate promoting safety in our neighborhoods and raising money and awareness for small nonprofits that serve the community.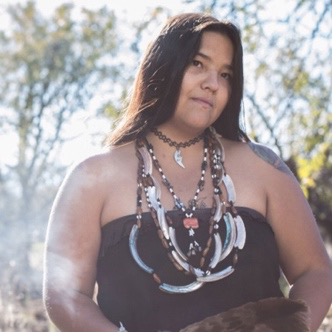 Kanyon Sayers-Roods (she/they/coyote) is Costanoan Ohlone-Mutsun and Chumash; she also goes by her given Native name, "Coyote Woman." She is proud of her heritage and her native name (though it comes with its own back story) and is very active in the Native Community. She is an Artist, Poet, Published Author, Activist, Student and Teacher. The daughter of Ann-Marie Sayers, she was raised in Indian Canyon, trust land of her family, which currently is one of the few spaces in Central California available for the Indigenous community for ceremony. Kanyon's art has been featured at the De Young Museum, The Somarts Gallery, Gathering Tribes, Snag Magazine, and numerous Powwows and Indigenous Gatherings. She is a recent graduate of the Art Institute of California, Sunnyvale, obtaining her Associate and Bachelor of Science degrees in Web Design and Interactive Media. She is motivated to learn, teach, start conversations around decolonization and reinidgenization, permaculture and to continue doing what she loves, Art. She is the CEO of Kanyon Consulting, Founder of Indian Canyon Two-Spirit Society, Cultural Director and COO of Costanoan Indian Research, Cultural Representative and Native Monitor for Indian Canyon Mutsun Band of Costanoan Ohlone People, and Recipient of the 2021 EAP Award of Recognition for Arts and Culture Leadership.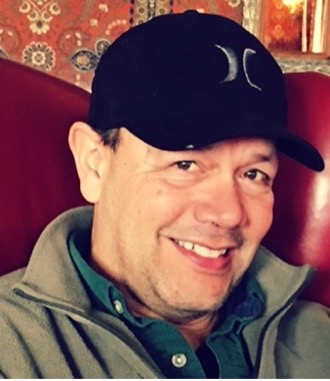 Joe Terranova (he/him) was the Operations Trainer at SFO for Alaska Airlines, where he worked for 36 years, until his retirement in 2020. He is a native Californian, whose mother immigrated from Mexico, raised in the Sierras by Lake Tahoe. A long-time volunteer and advocate for environmental causes and native rights, he is also a strong advocate for youth and their campaign to end gun violence. He joined the March for Our Lives, the Women's March San Francisco, and protests defending immigrants and refugees, marriage equality, and trans youth. Most recently, he has become an avid birder and nature photographer. Married to Sr. Merry Peter for 23 years, Joe is an expert at herding easily distracted nuns and is the lead judge organizing the seamless operations of the entire team.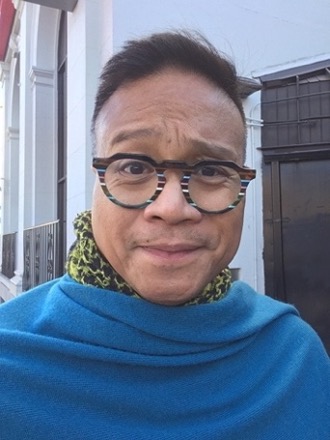 Ben "Simon" Dinglasan, cdw (they/them) Simon is a founding member of the Companions of Dorothy the Worker, and serves as Vice Provost and Formation Guardian. They were born in the Philippines and raised in New York City, eventually moving to San Francisco via Portland, Maine in 2007 to become a friar with the Society of Saint Francis. Simon left the Order in 2014. They currently work as the Director of Operations for St. Mark's Lutheran Church, a sanctuary and reconciling congregation in San Francisco and were recently made a postulant for Holy Orders in the Episcopal Diocese of California. Simon is currently studying at Bexley Seabury Seminary, a nonresidential school based in Chicago. As a trained spiritual director, they provide spiritual support to members of the LGBTQIA2S+ community. Simon is currently a member of St. Cyprian's Episcopal Church, where they regularly preach a message of justice and inclusion.