Our Grand Marshals represent a mix of individuals and organizations that have made significant contributions to the lesbian, gay, bisexual, transgender community. With the help of community input, Pride selects these groups and individuals in order to honor the work they have put into furthering the causes of LGBTQ+ people.
San Francisco Pride Community Grand Marshals are local heroes who have contributed greatly to the SF Bay Area LGBTQ+ community or to society at large.
2023 Community Grand Marshal Candidates:
Marcel Pardo Ariza, they/them
L Frank (Manriquez), she/her
Mason J., he/they
JM (Jackson James) Jaffe, they/them
Stephen Torres, he/him
2023 Community Grand Marshals:
Paul Aguilar, he/him

Board Choice

Lifetime Achievement Grand Marshal

Laura Lala-Chavez, they/them

Board Choice

Grand Marshal

Honey Mahogany, they/them

Member Choice

Grand Marshal

Breonna M McCree, she/her/Goddess

Board Choice

Grand Marshal

Dr. Nasser Mohamed, he/him

Public Choice

Grand Marshal

Drag Story Hour - Bay Area Chapter

— Organization

Public Choice

Grand Marshal
Former Grand Marshals
Since 1999, the community-at-large has selected local heroes from the nine-county Bay Area, to be honored at San Francisco Pride. Check out the complete list of diverse and exciting grand marshals, awardees, and honorees, who made us proud and are an inspiration.
Former Grand Marshals PDF
2023 Community Grand Marshal Candidates
Images and biography text provided by candidates.
Marcel Pardo Ariza
they/them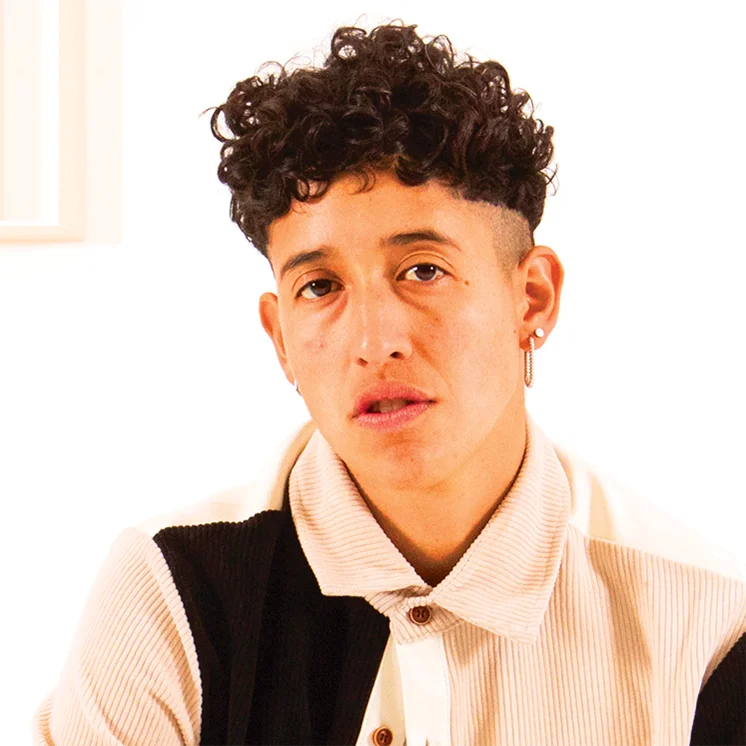 Marcel Pardo Ariza (b. Bogotá, Colombia) is a trans visual artist, educator, and curator who explores the relationship between queer and trans kinship through constructed photographs, site-specific installations, and public programming. Their work is rooted in close dialogue and collaboration with trans, non-binary, and queer friends and peers, most of whom are performers, artists, educators, policymakers, and community organizers. They recently curated Juanita: 30 Years of MORE! at the San Francisco Arts Commission Galleries and their installation I Am Very Lucky, Very Lucky To Be Trans, featuring 33 trans, intersex, and gender-nonconforming leaders working in the Bay Area is showing at the San Francisco Museum of Modern Art. Their practice celebrates collective care, intergenerational connection while building sustainable trans futures, and archiving trans history.
---
L Frank (Manriquez)
she/her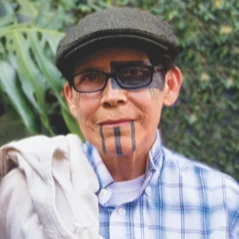 L.Frank has spent her life remembering what it means to truly belong, to be Indigenous to a place. In her work as a a Tongva/Ajachemen & Rarámuri artist, writer, tribal scholar, teacher, cartoonist, Indigenous language, and Two Spirit activist, she has forged new pathways and connections for Indigenous and Two Spirit communities in California and around the globe, to remember the ways they each intimately and essentially belong to their Homelands. L.Frank lives and works in Santa Rosa. In June 2019, Frank was awarded the Alexis Arquette Family Foundation | LA Pride 2 Spirits Activist Award.
---
Mason J.
he/they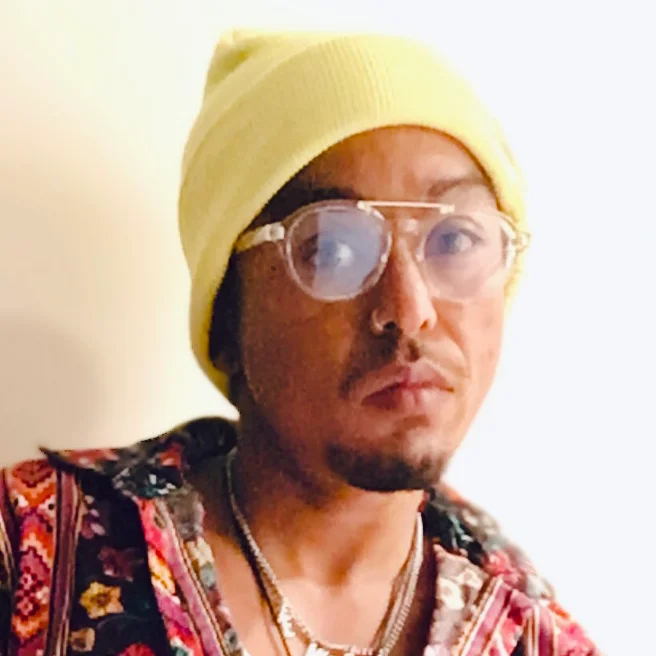 Mason J. is a Mission-born, Fillmore-raised, Lambda Literary-awarded, Blaxican-Indigenous Mexican, and Sephardic Jewish writer, photographer, historian, and bisexual Two-Spirit transmasc, conjuring in Yelamu on occupied Ohlone Land. While Mason has worn many hats in the past, including foster youth, gay jock, SAG/AFTRA actor, care worker, program manager, and educator; they now work as Wordkeeper, disability justice organizer, housing advocate, public health nerd, night tlifer, and interim Executive Director of RADAR Productions. In addition to serving on the GLBT Historical Society and Dandelion advisory Boards, they have collaborated with VONA Voices, Still Here SF, Berkeley Arts Center, Transgender Cultural District, LYRIC SF, Rainbow Community Center, Project OpenHouse, Ruth Asawa School of the Arts, UC Berkeley, UCSF, Cornell University, SF City & County, @lgbt_history, and was SFPL's James C. Hormel LGBTQIA Center fellow during 2017-2019.
---
JM (Jackson James) Jaffe
they/them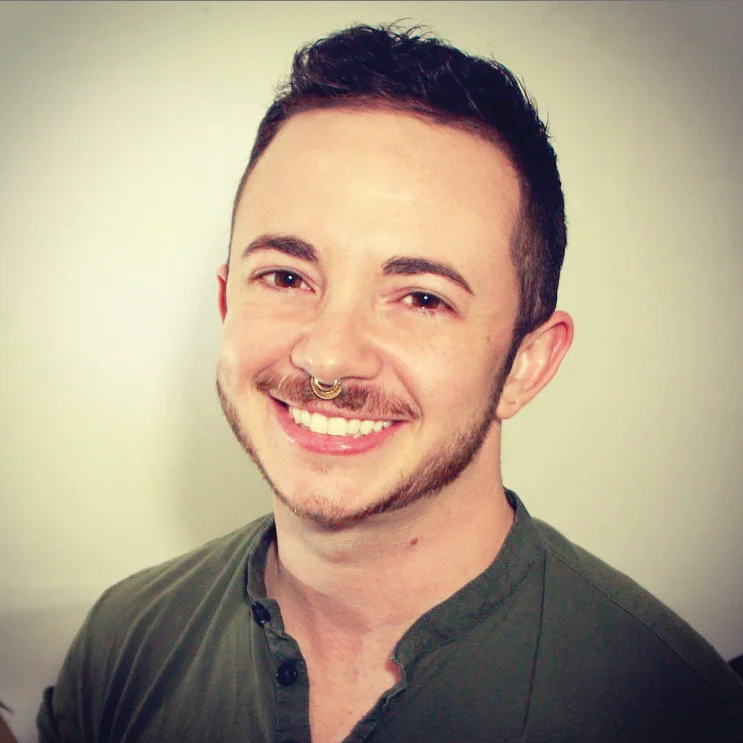 JM Jaffe serves as the Executive Director for the newly independent Lyon-Martin Community Health Services in San Francisco. They are a non-binary, trans masculine, trans health content expert. JM has 13 years of experience working to expand trans programming at Lyon-Martin, and 8 years in consulting at TransLine, a national provider clinical support tool and through their provider training and technical assistance project, Trans Health Consulting. They have assisted over 1000 patients in accessing gender affirming surgery, and work to appeal unlawful surgery denials, obtaining Medi-Cal coverage for many gender affirming surgeries and interventions for the first time, laying the groundwork for the streamlined processes now in place and replicated across the state and country. JM has over a decade of experience in policy advocacy, most recently leading the Save Lyon-Martin campaign, the National LGBTQIA+ Primary Care Alliance, and participating on the Trans Advisory Committee for San Francisco's Office of Trans Initiatives.
---
Stephen Torres
he/him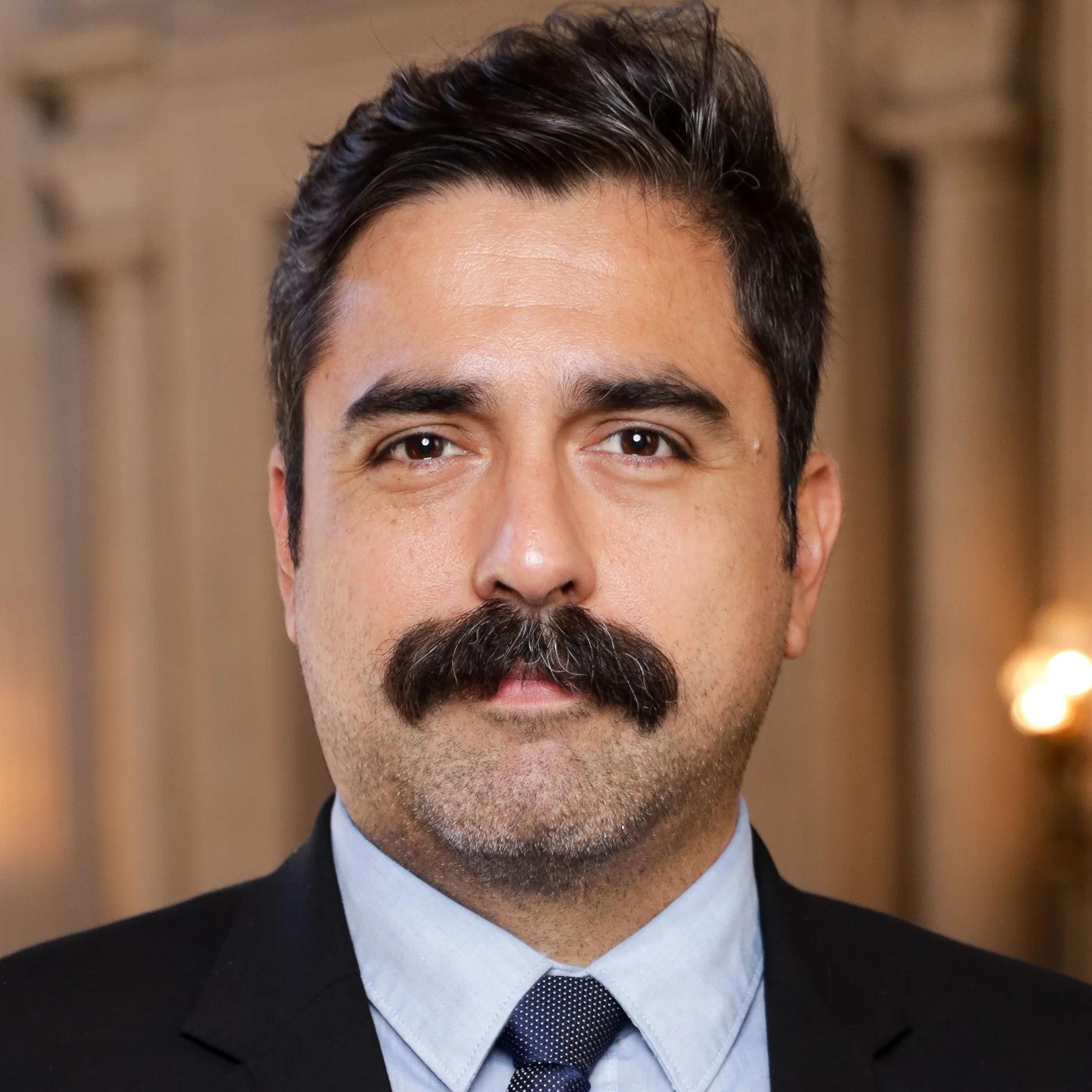 Stephen Torres has called San Francisco home since 1999. Through working in the industry, he found community among the thousands of workers who support this great city's historic and diverse nightlife. Like many queer people of color who arrive in San Francisco, working in nightlife was an accessible, sustainable way to establish and provide for himself in this city that is so close to his heart. Torres has organized industry events for networking and support, hosted events creating safe spaces of LGBTQ+ Latin-e,a,x,o inclusion, worked as a journalist, and served on the Board of the Harvey Milk LGBTQ Democrats with a focus on preserving legacy queer spaces. Torres serves as Executive Co-Chair of the Castro LGBTQ Cultural District Advisory Board and as a San Francisco Entertainment Commissioner where he has tied together many of these focuses. He was recognized by Supervisor Rafael Mandelman and Senator Scott Wiener in 2021 for his COVID-19 response work within the District.
---
2023 Community Grand Marshals
Images and bios provided by Grand Marshals.
Paul Aguilar
he/him
Lifetime Achievement Grand Marshal
Board Choice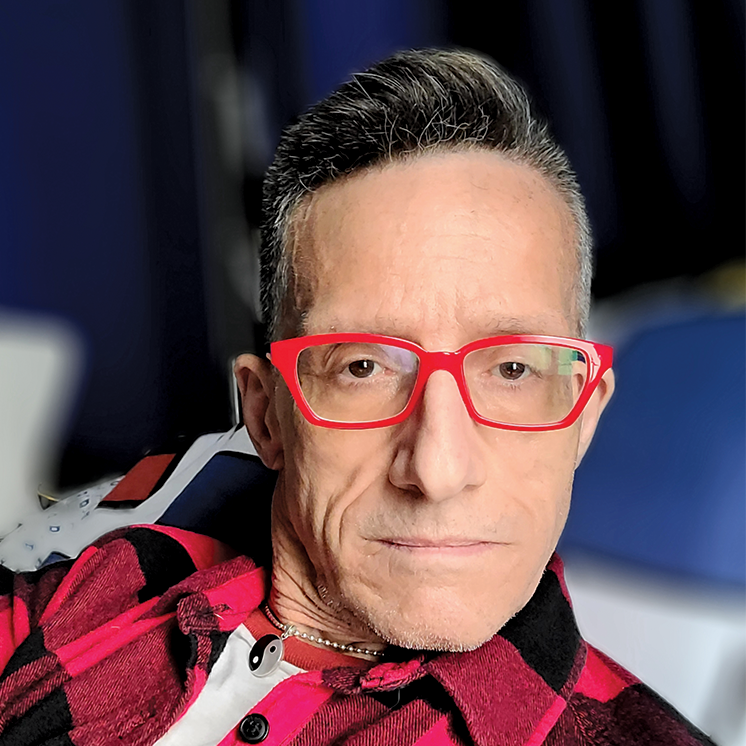 Paul Aguilar is a fourth generation native San Franciscan. In June 1981, (2 weeks before his 18th birthday), he read about a mysterious disease killing young gay men. In 1988, he tested positive for HIV. He began his community work volunteering at AIDS Dance-a-thon and AIDSWALK SF. Paul is a co-founding author of the San Francisco Principles 2020, a manifesto outlining the unmet needs of long-term survivors and is also on the Board and lives at Marty's Place Affordable Housing Corporation, the only self-governing housing co-operative for people living with HIV and AIDS in the United States.
---
Laura Lala-Chavez
they/them
Grand Marshal
Board Choice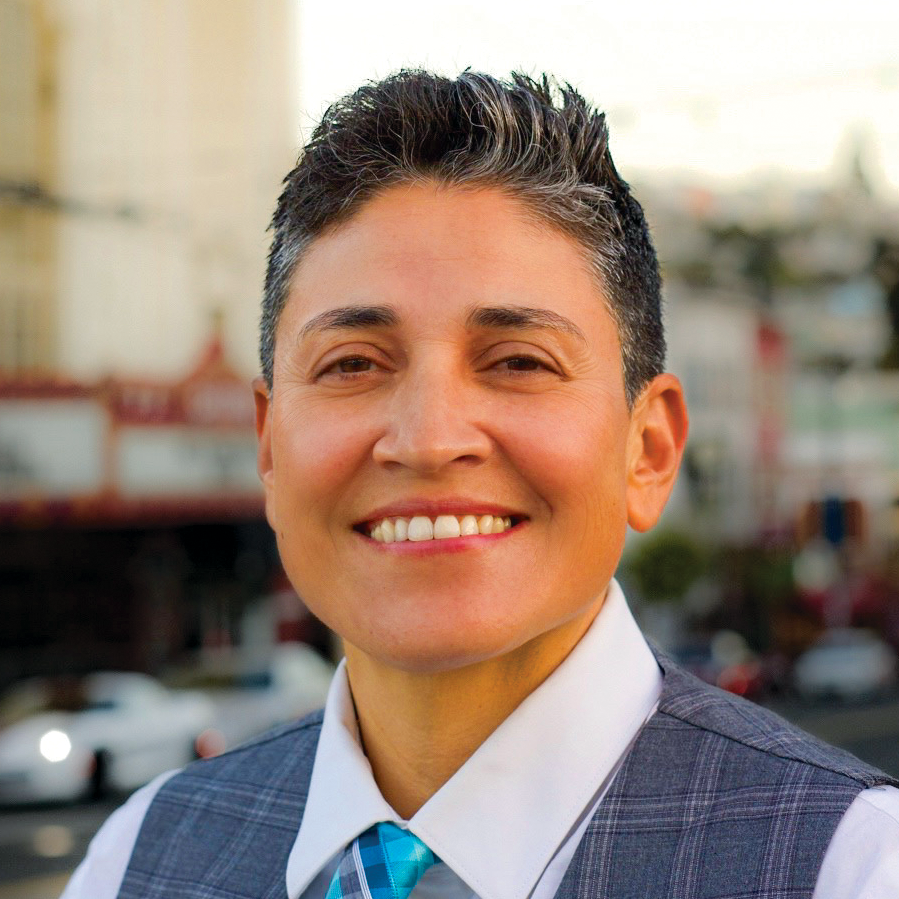 Laura Lala-Chávez brings over 25 years' experience in youth development, counseling, and nonprofit management to LYRIC – Center for LGBTQQ+ youth. Laura is a bilingual, Trans, non-binary immigrant and first generation American. As a person with multiple intersections, their lived experience fuels their passion for uplifting and empowering historically excluded youth, immigration justice, and LGBTQ+ equality. They have personally mentored hundreds of marginalized youths navigating systems and services A parent themselves, Laura believes every child should be resourced, affirmed, and celebrated.
---
Honey Mahogany
they/them
Grand Marshal
Member Choice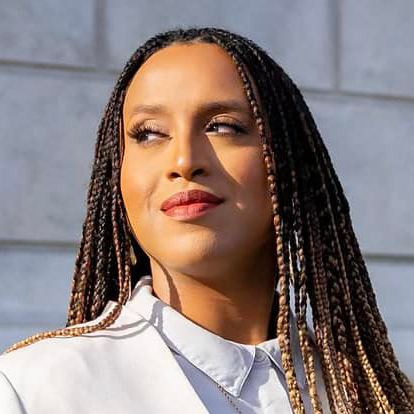 Honey Mahogany is a performer, small business owner, and activist who grew up in San Francisco. Honey received her Masters in Social Welfare from UC Berkeley, and her work has earned her recognition from the City of San Francisco; the State of California; Sainthood from the Sisters of Perpetual Indulgence; and awards from numerous organizations. Honey is a co-founder of the Transgeder District, a founding queen of Drag Queen Story Hour, co-owner of the Stud Bar, and currently serves as Chair of the San Francisco Democratic Party.
---
Breonna M McCree
she/her/Goddess
Grand Marshal
Board Choice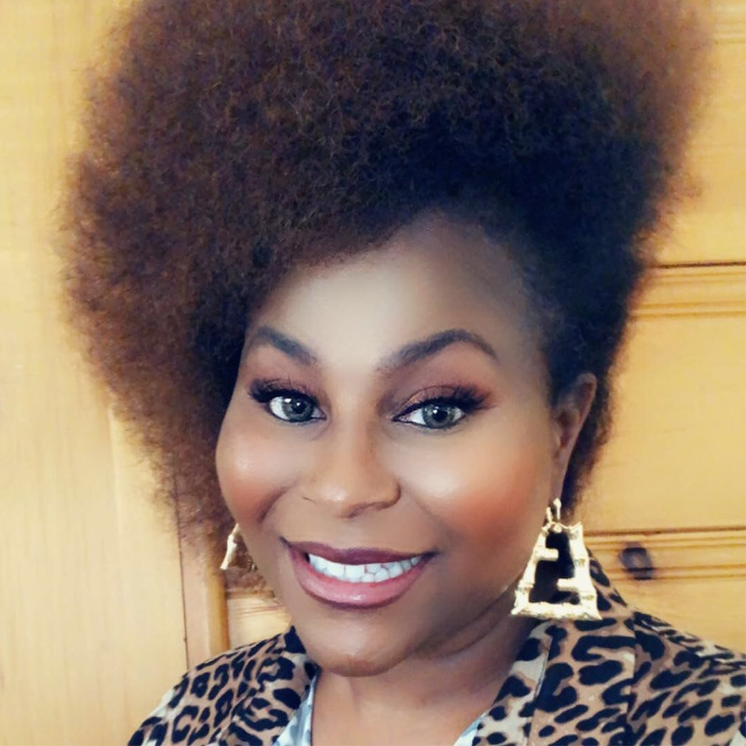 Residing in the Oakland Bay Area, Breonna, comes with several years of research experience providing; case management, counseling and direct services to the San Francisco Bay Area's transgender, and gender diverse communities of color. Breonna is a heartfelt and passionate transgender community leader, who seeks to create positive change through her work. 
She has worked on various behavioral interventions studies, informing health care providers and mental health professionals of the unique barriers that disproportionately impact her community. Currently working with, The Center of Excellence for Transgender Health at the University of California, San Francisco as the Director of Community Engagement, she continues to develop and establishes outreach protocols, engagement techniques, and community relation initiatives to promote community service program for her trans and gender expansive tribe.
Breonna envisions a safe and affirming world, free of all systems of oppression, where transgender and gender diverse communities are free to thrive! 
---
Dr. Nasser Mohamed
he/him
Grand Marshal
Public Choice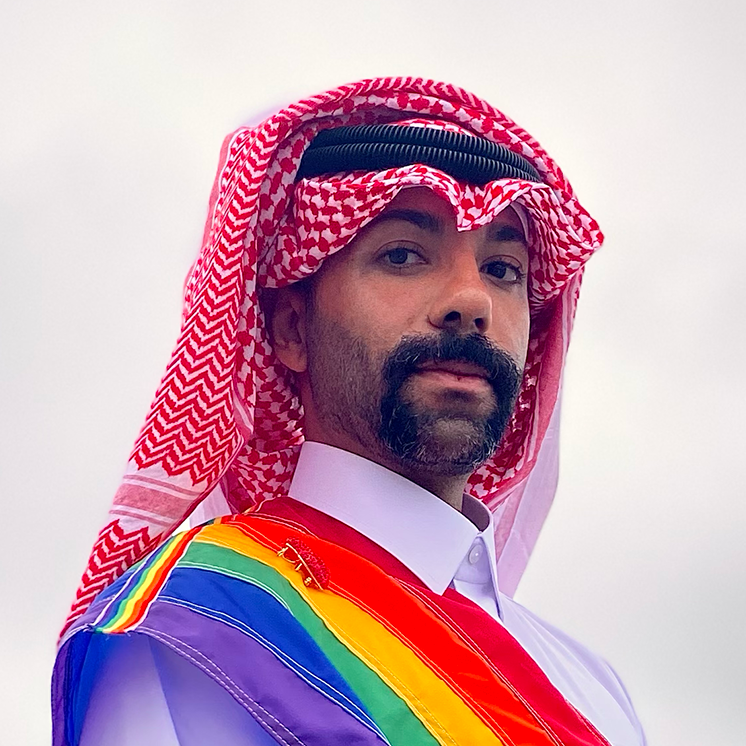 Dr. Nas Mohamed is a Qatari physician and an LGBT rights activist. In 2022, he became the very first Qatari to publicly come out as an LGBT person on BBC news. During his international campaign "love is not a crime," he got the stories of LGBT Qataris to be covered in all continents and in most languages. He also connected LGBT victims of physical torture from Qatar to the human rights watch and published the very first country conditions report for LGBT individuals in Qatar.
---
Drag Story Hour - Bay Area Chapter
Grand Marshal
Public Choice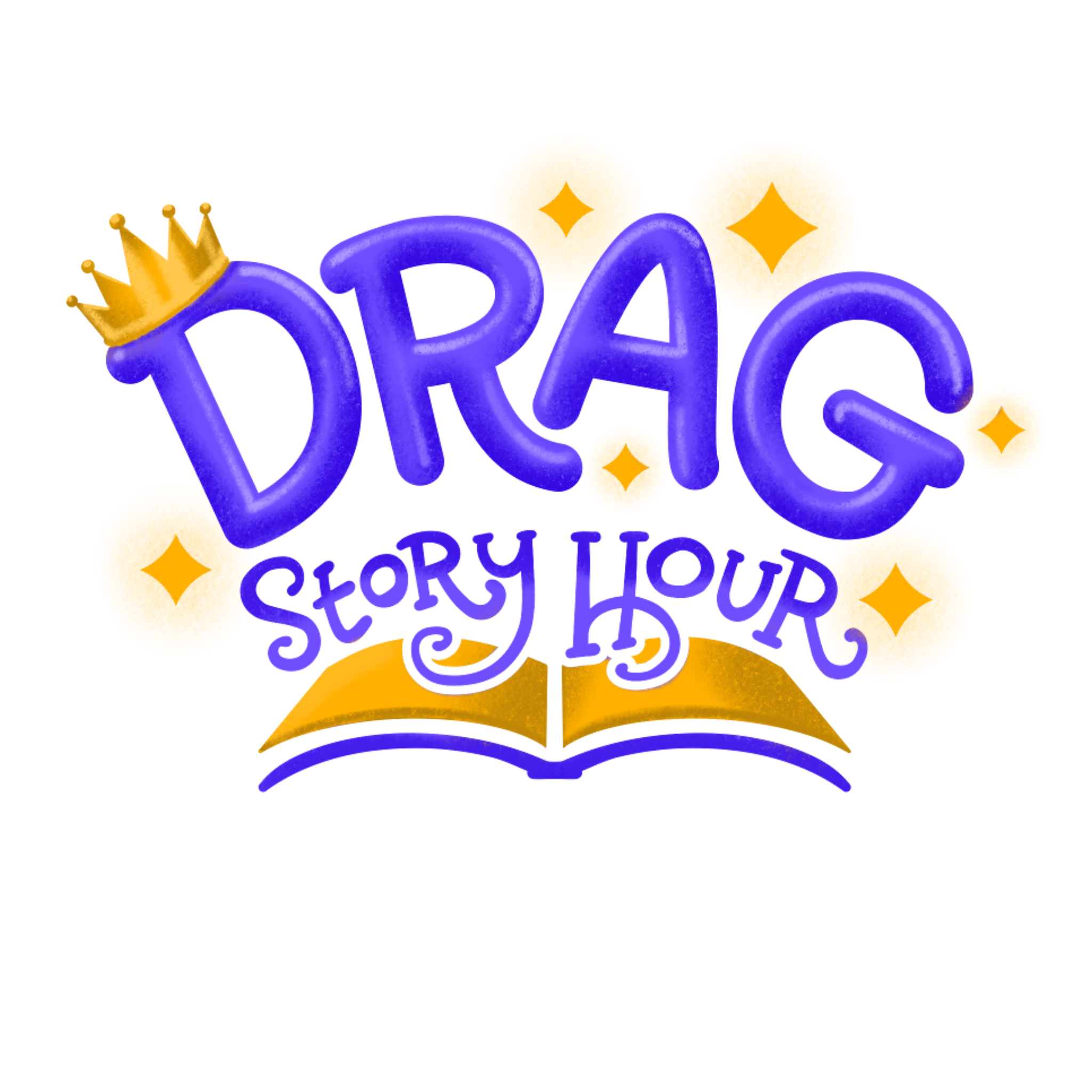 Started by Michelle Tea of RADAR, DSH has been directed by a Black queer woman and run by almost entirely drag performers of color. Under attack throughout most of our country, the work they do is integral for children and young people to access. DSH has been an institution at the San Francisco Public Library for years and the work they do is well known in our communities.
---
Donate to San Francisco Pride
At the forefront of the LGBTQ equal rights movement since 1970, every Pride Celebration and Pride Parade offers an historic moment in our journey to full equality.
Donate Today