Title: SF Pride Parts Ways with Dee Snider
FOR IMMEDIATE RELEASE — 02 May 2023
Author: Suzanne Ford
San Francisco Pride was on the cusp of announcing Twisted Sister's "We're not gonna take it" as the unofficial rallying cry of this year's SF Pride Parade & Celebration, with the band's frontman Dee Snider performing the song on our center stage. Dee has always been a vocal supporter of LGBTQ+ rights.
However,  when we were notified about the tweet in which Dee expressed support for Kiss's Paul Stanley's transphobic statement, we were heartbroken and angry. The message perpetuated by that tweet casts doubt on young trans people's ability to self-identify their gender. 
Transgender people, particularly transgender women and children of color, are disproportionately affected by hate and violence. And with transphobia proliferating and becoming more and more enshrined in law throughout the country — we have to stand up for the most impacted among us. 
We have mutually agreed to part ways, but appreciate Dee seeing this as a teachable moment and a reminder that even allies need to be educated to ensure that they are not casually promoting transphobia.
To all our allies — we want to call you in — not call you out.
Stand with SF Pride (@SFPride) in supporting our LGBTQ+ and trans communities - donate here: sfpride.org/donate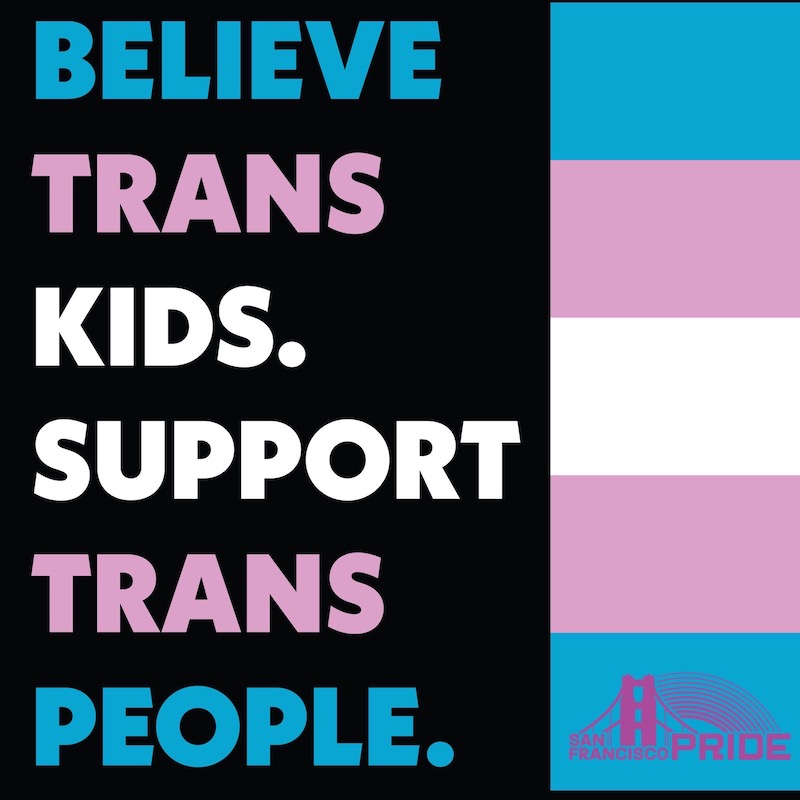 ---
2023/05/05 UPDATE
About San Francisco Pride
The San Francisco Pride Celebration Committee is a 501(c)3 non-profit organization founded to produce the SF Pride Celebration and Parade. The mission of the organization is to educate the world on LGBTQ+ issues, as well as commemorate the heritage, celebrate the culture and liberate the people of all LGBTQ+ communities. A world leader in the Pride movement, SF Pride is also a grant-giving organization through its Community Partners Program. Since 1997, SF Pride has granted over $3 million dollars in proceeds to local non-profit LGBTQ+ organizations and organizations working on issues related to HIV/AIDS, cancer, homelessness, housing rights and animal welfare.
Media Contact
###