Our Grand Marshals and Honorees represent a mix of individuals and organizations that have made significant contributions to the lesbian, gay, bisexual, transgender community. With the help of community input, Pride selects these groups and individuals in order to honor the work they have put into furthering the causes of LGBTQ people.
SF Pride believes it is important not to lose sight of what matters most to the LGBTQ community or the people who have fought for decades to make it what it is today.
Every year San Francisco Pride recognizes individuals and organizations for their contributions to the LGBTQ community and movement. San Francisco Pride Community Grand Marshals are local heroes who have contributed greatly to the SF Bay Area LGBTQ community or to society at large.
2021 Community Grand Marshals: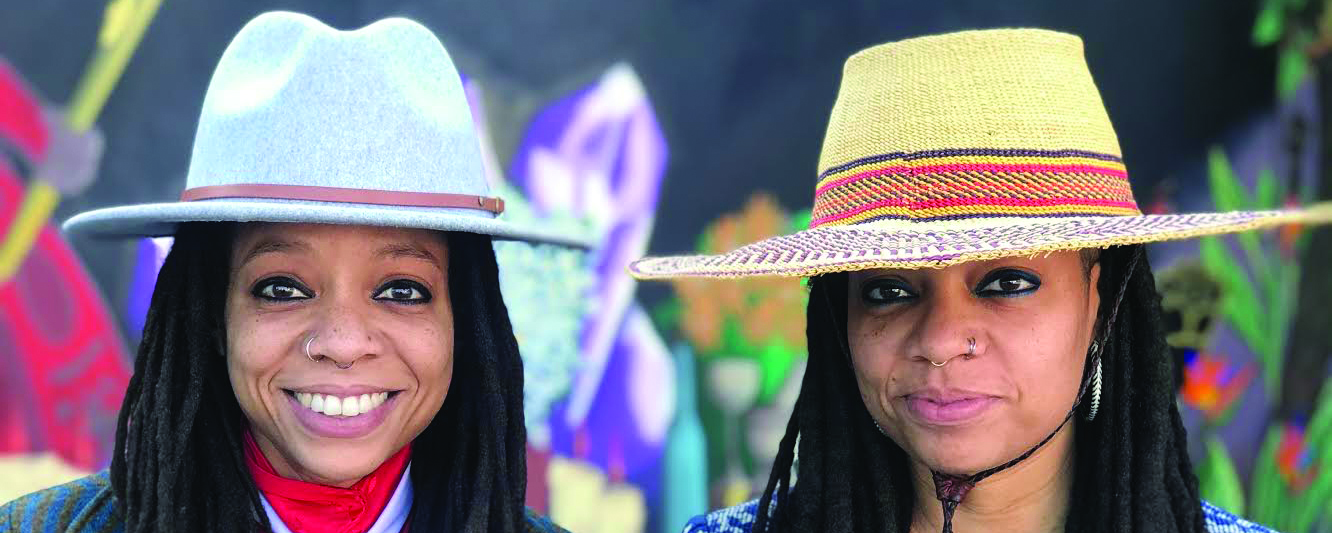 Public Vote
Melonie Green and Melorra Green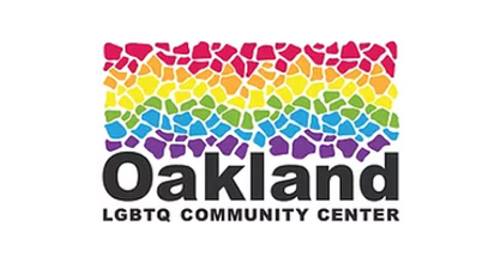 Public Vote
Oakland LGBTQ Community Center
Grand Marshal Nominees
---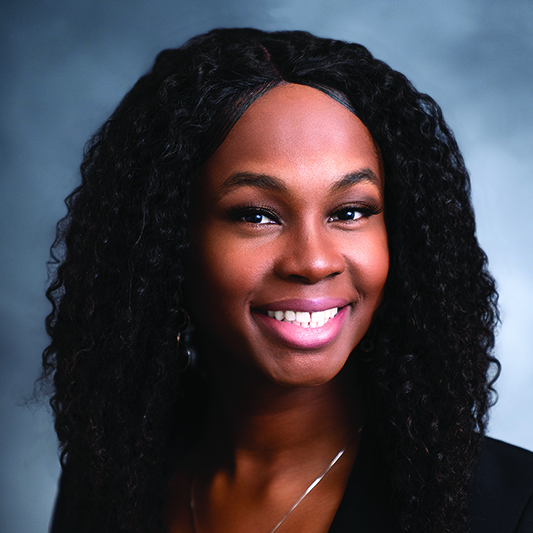 Akira Jackson is the Executive Director of the Transgender Advocates for Justice and Accountability (TAJA) Coalition, a coalition of the San Francisco Bay Area's Trans-serving organizations, including the following: El/La Para Translatinas, Trans March, St. James Infirmary, the SF LGBT Center, Transgender Cultural District, and the Center of Excellence for Transgender Health. The TAJA Coalition is San Francisco's first and one of few nonprofits in the nation to be founded and incorporated by a Black Transgender woman. The goal of TAJA's Coalition is to end all violence against Trans Women of Color. Trans Women of Color experience violence, discrimination, and harassment in many ways, including in their families, schools, workplaces, their relationships, the criminal justice system, and their communities.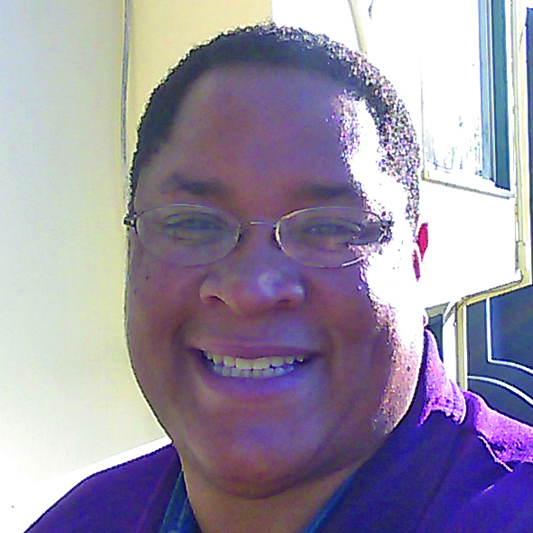 Angelique Mahan works in the Outreach and Community Engagement Division at the San Francisco Human Rights Commission. Mahan has also provided outreach and community organizing, as well as political field operations. She began her career in private security, providing executive protection in over thirty-five stadiums and arenas for several NCAA tournaments, four pro-golf tournaments, and countless NBA and NFL events. Mahan sat on several community Boards, including Black Women Organizing for Political Action, IT Bookman Community Center, Excelsior Outer Mission Merchants, and served as the first vice president for the Coalition for San Francisco Neighborhoods. She has also volunteered with Bayard Rustin LGBT Coalition, and various LGBT organizations.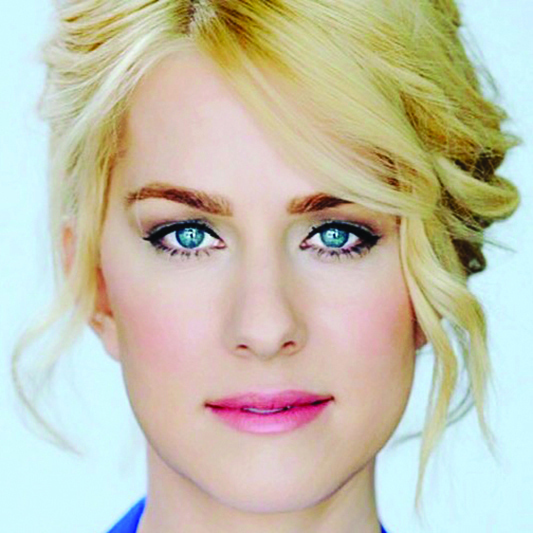 Clair Farley, (she/her/they), is a human rights and economic justice leader who has worked over the last 20 years to advance LGBTQ equality and inclusion. Clair is Executive Director of the San Francisco Office of Transgender Initiatives, the first and only trans lead city department in the country. She worked for over a decade advancing LGBTQ economic development programs including employment, housing, small business, and financial empowerment. Also, she has helped transform trans representation in media through sharing her own family's story of overcoming adversity in several award-winning films. Follow her @ClairJoyFarley.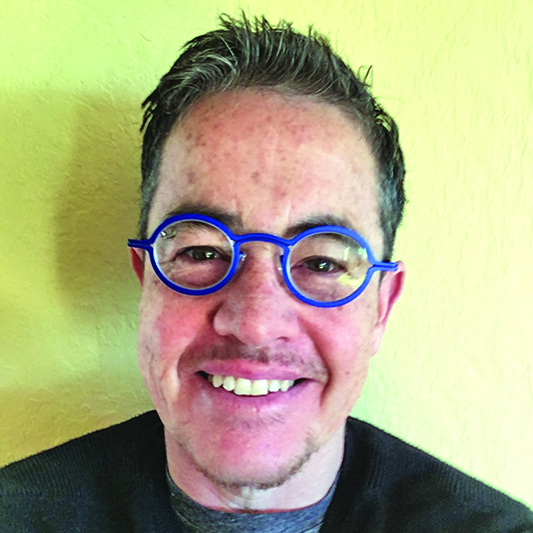 Morey Riordan has been involved in LGBTQ and HIV activism and work for over 25 years. He has served as the Executive Director of four nonprofit organizations, including Women Organized to Respond to Life-threatening Disease (WORLD) and the Sperm Bank of California, a feminist sperm bank focused primarily on LGBT family creation. Morey led the effort to become the first fully licensed sperm bank in the U.S. to accept gay men as sperm donors, despite stigma-driven opposition from the FDA and other regulators. He served as Vice President of Access & Innovation at AIDS United and managed several national grantmaking initiatives. Morey currently serves as the Founding Director of the Transgender Strategy Center, an organization dedicated to building the capacity and sustainability of trans-led organizations throughout the U.S. He is also on the Board of Openhouse, an organization providing housing and wraparound services in San Francisco for LGBTQ seniors.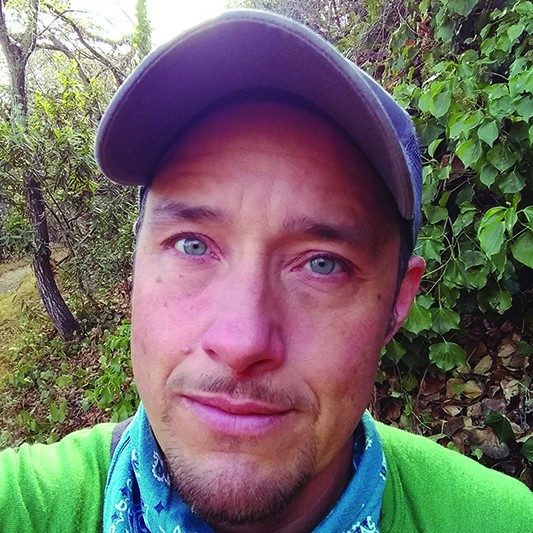 René Rivera is a meditation teacher, restorative justice facilitator, and leader, working and learning in all the spaces in-between race, gender, and other perceived binaries, as a queer, mixed-race, trans man. René teaches heart-centered, trauma-informed meditation, at the East Bay Meditation Center and other meditation centers. He has led the first residential meditation retreats for transgender, nonbinary, and gender expansive people. René is a restorative justice facilitator for the Ahimsa Collective, working to heal sexual and gender-based violence. He has been a leader in bicycle advocacy as past director of the San Francisco Bicycle Coalition and Bike East Bay.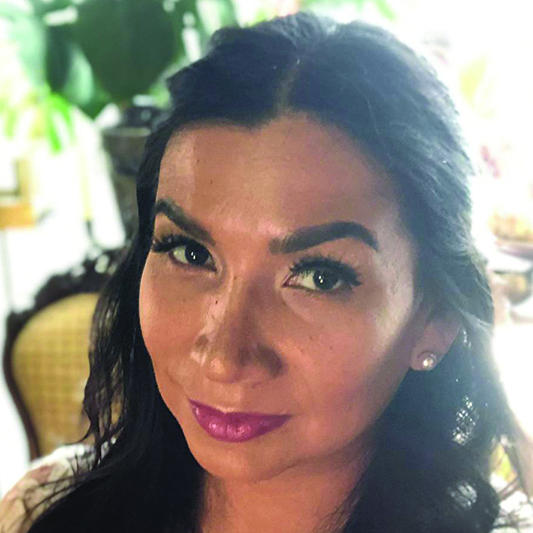 Nicole Santamaría's direct work with the LGBTQI community started as a professor of Design & Art Therapy, where she conducted art therapy workshops and investigative projects in El Salvador for survivors of anti-LGBTQI violence, HIV positive women, and other survivors. She went on to co-found Colectiva Alejandria SV, collaborating with activists, human rights organizations and government entities in Central America, the Caribbean and the US to raise awareness of the realities of LGBTQI communities in these countries, with an emphasis on transgender women in poor communities. Nicole currently serves as Executive Director of El/La Para TransLatinas, developing El/La's diverse programs while supporting staff's growth, strengthening partnerships with community allies, ensuring continued financial stability, and serving as spokesperson to the public at large, with a holistic approach, opening the space for healing journeys.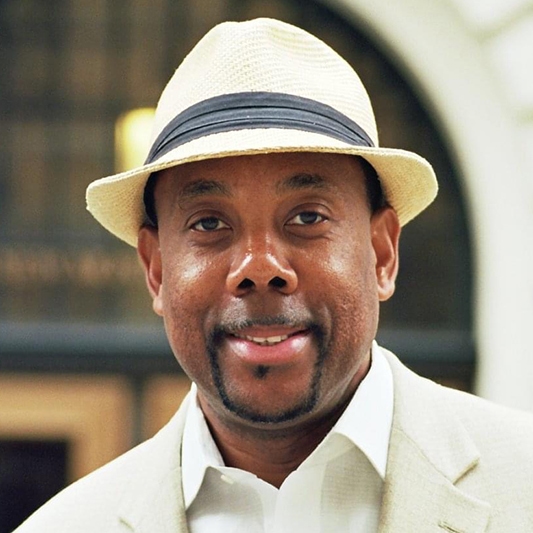 A native San Franciscan dedicating his life to public service, George Smith III was appointed by Mayor Willie Brown to lead as the Director of the Mayor's Office on Homelessness. He collaborated with other city governments to obtain federal funding for housing and other vital services, to assist at-risk San Franciscans achieve self-sufficiently. He also owned and operated an entertainment company called GS3Entertainment, providing social activities and parties for Bay Area LGBTQ Communities. He continues his tenure with the City by working with San Francisco Department of Child Support Services, where he's worked throughout the country re-branding child support systems to include both parents, with employment and training opportunities. Currently, he is working with the San Francisco Human Services.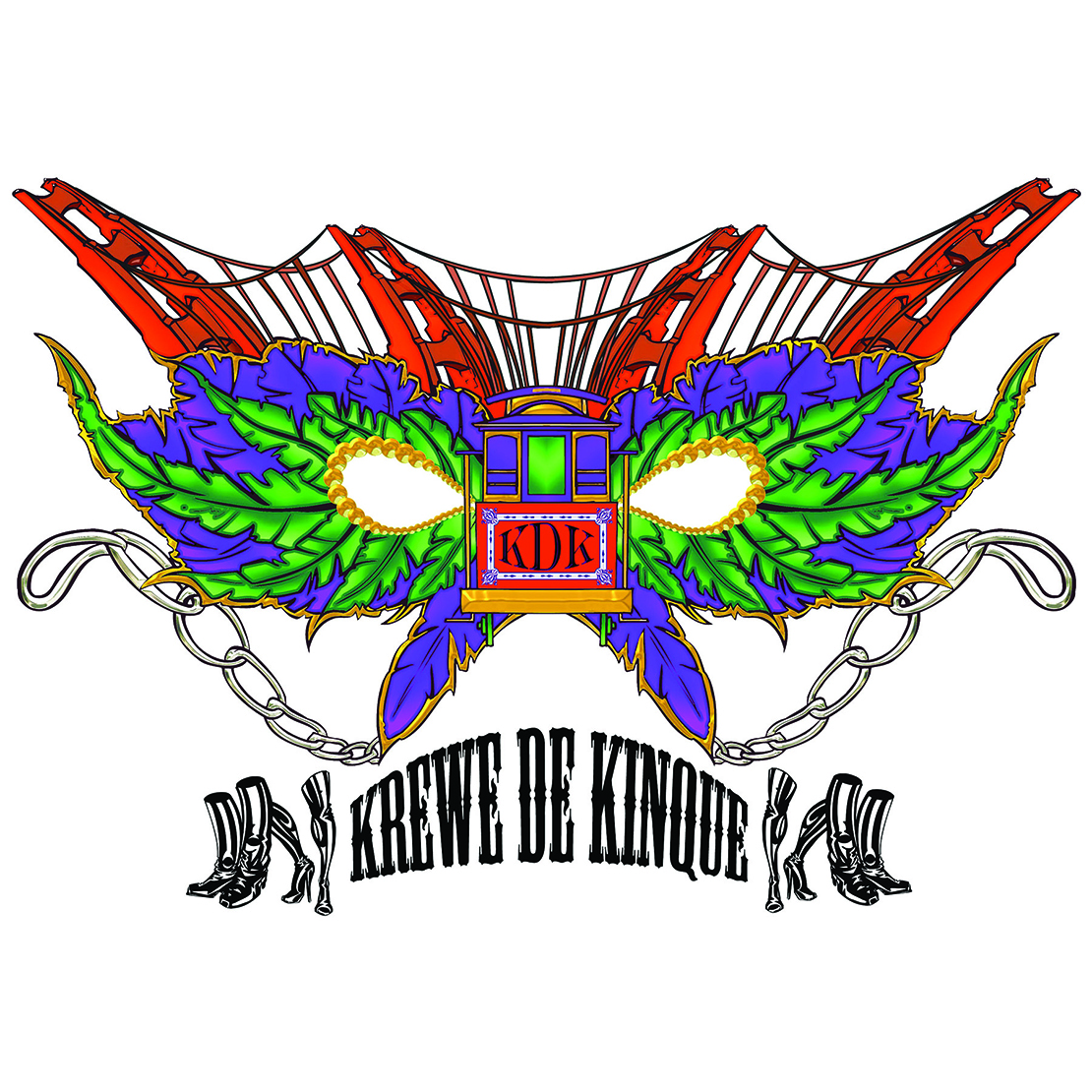 Krewe de Kinque (KDK) is a not-for-profit social/charitable club that raises awareness and funds in the spirit of Mardi Gras with an emphasis on diversity, inclusion and emergency needs. Founded in 2004 by Gary Virginia, the all-volunteer organization has raised over $130,000 for 30 causes ranging from HIV/AIDS, breast cancer, LGBTQ asylum, local housing, and hunger programs: to emergency relief for Oakland Warehouse fire victims, North Bay fire and flood victims, Hurricane Katrina, and earthquake victims abroad. Fundraising year-round, KDK celebrates Fat Tuesday and elects a King and Queen at its Bal Masque benefit each spring.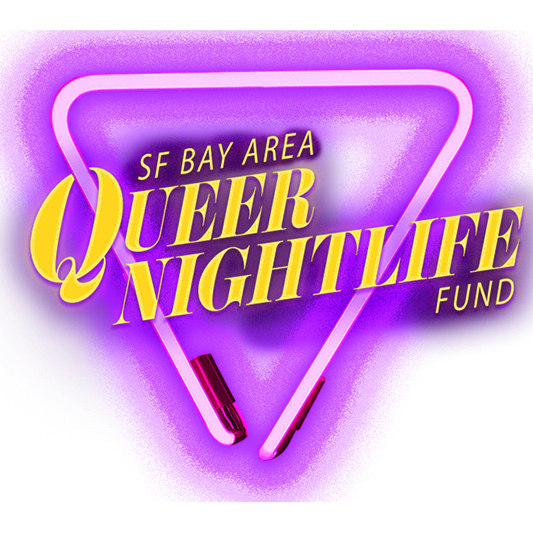 The San Francisco Bay Area Queer Nightlife Fund provides resources and opportunities to promote and support queer nightlife workers during the COVID-19 pandemic. The Fund has raised and distributed over $300,000 in direct aid to nightlife workers and has been a leader in virtual event production during the pandemic, providing opportunities for community connection and a forum to showcase queer DJs and performers. Recognizing the history of white supremacy and male cisgender privilege in queer communities, the Fund aims to prioritize women, transgender, gender nonconforming, nonbinary, and all queer Black, Indigenous, and people of color.
Donate to San Francisco Pride
At the forefront of the LGBTQ equal rights movement since 1970,  every Celebration and Parade offers an historic moment in our journey to full equality.
Donate Today