Pride Movie Night at Oracle Park
Friday & Saturday, June 11-12
Films TBA
Movie Night at Oracle Park
SF Pride is very excited to collaborate on two film screenings at Oracle Park in cooperation with Frameline and the San Francisco Giants. These ticketed, socially distanced events, subject to state-mandated capacity limits, grow out of SF Pride's longstanding relationship with the nation's longest-running LGBTQ+ film festival.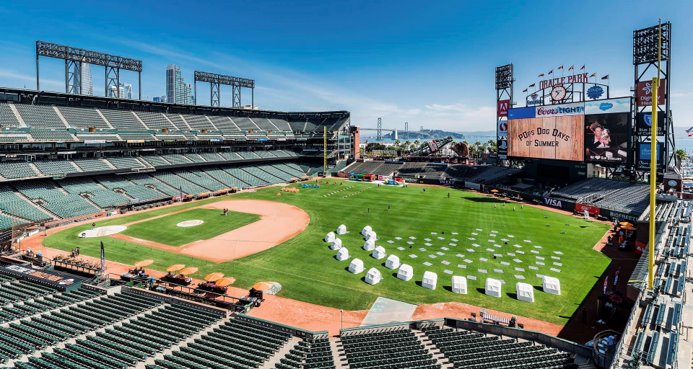 photo courtesy of SF Giants
Black Liberation Event with AAACC
SF Pride will build upon its successful 2020 Marsha P. Johnson Rally with a similar event at the African American Art & Culture Complex (AAACC) on Friday, June 18. That date, the eve of Juneteenth, demonstrates the connection between the fight for LGBTQ+ equality and the struggle for racial justice. We are honored to partner with AAACC and join them in their work of uplifting a marginalized community in the heart of the Western Addition.
Note: AAACC co-founders Melonie Green and Melorra Green were named SF Pride 2021 Community Grand Marshals.
More information coming soon!
Pride Expo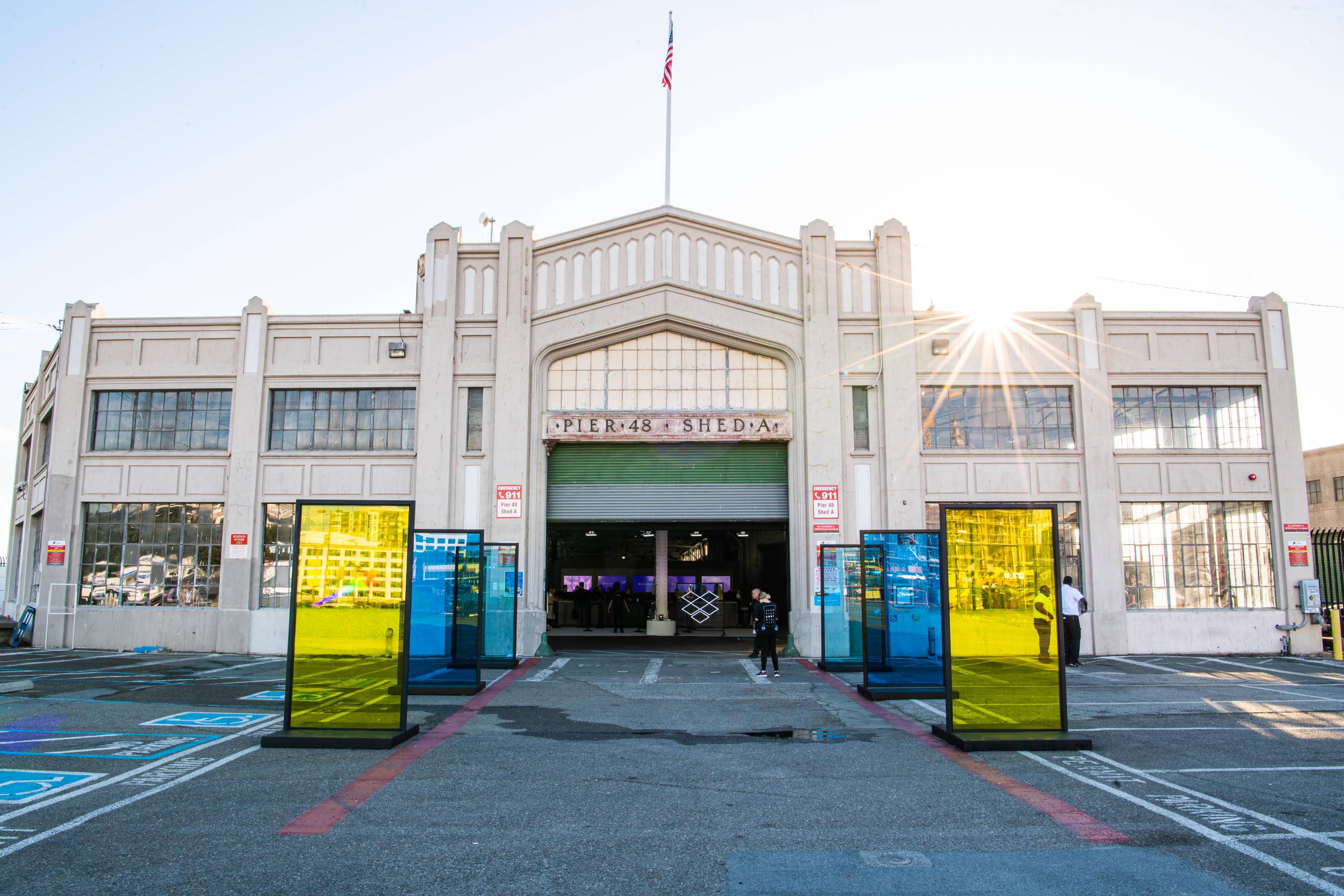 To support the city's LGBTQ+ communities, SF Pride is working on producing a Pride Expo, a modified version of the annual Celebration in Civic Center. Instead of featuring entertainment at community-programmed stages and venues, the Expo will have the look and feel of a resource fair. Queer-run businesses and organizations have borne the brunt of the pandemic, and it is vital for an institution such as SF Pride to establish a safe forum for LGBTQ+ vendors, merchants, and nonprofits to reconnect with the community, engaging with potential volunteers, customers, and clients.
More information, including how your company or organization can secure exhibitor space, coming in April!
The Board of Directors and staff of the San Francisco LGBT Pride Parade and Celebration are pleased to announce that #SFPride51 will take place throughout the month of June 2021. After a full year of physical distancing and other restrictions, the Bay Area's LGBTQ+ communities will once again be able to gather in limited, in-person events while strictly adhering to current safety protocols.
The theme for this year is "All in This Together," and #SFPride51 will be the best version of what is possible at this time, prioritizing public health while providing numerous opportunities for LGBTQ+ people and allies to experience visibility, solidarity, and joy. Our organization has expanded its programming from the last weekend of June to encompass the whole of Pride month. While we will miss the traditional Parade and Celebration, we invite the entire community to join us at these new and exciting events throughout June.
June 2021 is Pride Month!
Donate to San Francisco Pride
At the forefront of the LGBTQ equal rights movement since 1970,  every Celebration and Parade offers an historic moment in our journey to full equality.
Donate Today